Labor & Delivery at Beautiful Beginning Birthing Center
We trust a mother's instinct on when she needs to be with her midwife and our labor care begins as soon as she feels it is desirable. Throughout labor we will monitor your baby's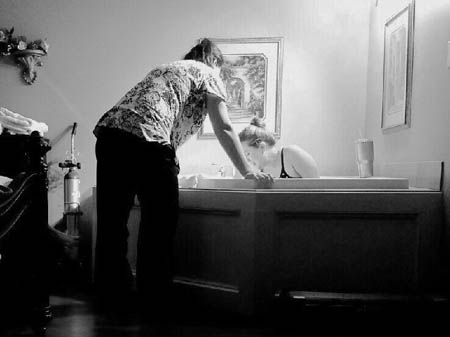 heart rate, your contraction pattern, and how your labor is progressing. We use natural methods like massage, aromatherapy, relaxation points, and tools like the birthing ball, or our birth tub to help you through labor.
Birthing Center Labor & Delivery
Checking the cervix for labor progression (if indicated)
Monitoring contractions and baby's heart rate
Delivery of the baby and placenta
Suturing and/or medication administration as necessary
Newborn exam and administration of medications as necessary
Preparation and filing of birth certificate
"A woman will always remember how she was made to feel during her birth".
We are dedicated to creating a warm, safe, loving environment for a woman to birth in. We strive to empower women. At Beautiful Beginning we see birth as a sacred journey that we are blessed to be a part of.
Some of our practices include:
Delayed cord clamping
Skin-to-skin contact right after birth
Breastfeeding is established within an hour of the birth
Newborn exam is performed on the bed next to you so that you may continue enjoying your new little one.